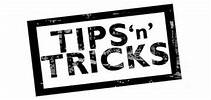 Here at Building Assistance Australia, we've assembled an extensive list of 27, yes twenty seven tips and tricks that will both save you money, and ensure you get the best quality build.
By following these, you'll discover ways to get quality fittings and finishes you wanted without having to pay the exorbitant prices presented in your initial quotation.
You'll have a better understanding of what questions to ask your builder whilst ensuring you get the quality build you signed up for.
See as a BOOK or read below
Follow the tips and tricks below and we will guarantee you one thing: you WILL save money.
Examples
Tip 1 –
During the building process, it's important to hire an Independent Building Inspector to oversee the build. We stress the word 'independent' as it's their role to act as Police and ensure building standards are to the highest quality. Without an Independent Building Inspector, builders may try to cut corners.
Trick : it's easy to find an Inspectors but hard to find a good one. Luckily we've found them for you. Check out the Inspectors section for our list of the best.
Tip 2 –
Try to be on site daily – weekly as a minimum – and ensure you book it with the site supervisor at a time that suits YOU. No matter how many times you request entry to the site, your builder CANNOT LEGALLY REFUSE YOU ENTRY.
Trick :Find out when the builder has their "Office day", they all do and use the information to try and book around it as it better guarantees your requested slot. However, this knowledge also allows you if you get into a disagreement with them at any point to insist you meet when you know it inconveniences them or simply understand and let them know you are trying to work with them by avoiding these days!
Tip 3 –
A photographic record of every stage can be extremely valuable, especially if things don't go to plan and you need to take action against your builder. We recommend you photograph every stage of the build and also take photos every time you are on site just so you have a comprehensive record. A single story frame can be raised and completed within 24 hours so keep track of progress so you don't miss any stages.
Trick : Ensure you date and time stamp every picture. Look carefully at how your frame is assembled, how your windows and doors are installed, if there is any damage anywhere and take a snap!
Tip 4 –
It helps to be friendly with your on-site tradies and ask them for any spare materials they might have. You'd be surprised how helpful these materials can be in the future when you're trying to repair damage or perform patchwork.
Trick : Regular on-site visits will give you the best chance of picking up spare materials but make sure you ask the tradies for permission before taking anything.
Tip 5 –
If you've got unpainted concrete as your garage floor, prepare yourself for the huge amounts of dust that will be brought inside by anyone who walks through there. Painting your garage floor is the quickest and easiest way to stop this problem.
Trick : Painting the floor can be done by yourself or by a painter but make sure the floor is spotless prior to starting. You also need to allow at least 24-hours for the paint to dry so try to arrange it for a time that doesn't inconvenience anyone.
Tip 6 –
If you are first to erect a fence, i.e your neighbour has not built, ensure you have the palings on your side as they look much nicer than the other side. See Boundary Fences
Trick : If you are going to stain or treat a wood fence, hire a compressor and spray gun and spray the fence as soon as it is up. Once the neighbours are in it will be hard to spray due to the airborne nature of the spray and it will take 5 times longer with a brush.
Tip 7 –
Instead of having your fuse box on an external wall, put it in your garage to prevent thieves from turning off your power to disable any alarms. It also helps if you need to reset your fuse in the middle of a storm!
Trick : ask your electrician either during or after the build to install one light over the switchboard on a separate circuit. This way you have one light to find and fix problems and don't have to locate the torch that was in one location for 9 months but not there when you need it!
Tip 8 –
Don't be restricted to just Gas or Electric when it comes to your kitchen appliances, get both options installed for flexibility in the future.
Trick : ask for the electric isolation switch to be behind a draw so you don't have to pull out the entire hob or oven if there is a problem!
Tip 9 –
Provision for a gas / electric fire, its often forgotten if you select and build in the summer – It's incredibly difficult to retro fit a gas pipe , electrical circuit and fireplace housing and is normally not as expensive as you think to provision!
Trick : Select a socket near to the where the fire is to be provisioned for and have the electrical install a socket with the additional switch. Now you don't have an extra switch just for power to the fire!
Tip 10 –
Save time and money by purchasing your bathroom furnishings beforehand and ask your builder to fit them. By adding this to your contract upfront, you'll avoid the expensive costs of variations once the contract is signed.
Trick : If you have to drill holes yourself, put insulating tape on the tile and drill through it. This stops the drill bit slipping and marking the tile.
Tip 11 –
Get a flat front and back yard by asking the builder to flatten the entire site rather than just the area getting built on. This will save you a lot of time and hassle – not to mention back pain if you leave it and have to do it yourself.
Trick : The excavation is always sub contracted. Ask the supervisor when its planned and for the contact number then arrange with them to do the additional work when on site. It will be a lot cheaper.
Tip 12 –
If you have a cinema room deep enough for two rows of seats, consider asking the builder to erect a raised platform / stage, this way the carpeting / flooring becomes their issue, adding it afterwards will mean a re-flooring exercise. If the builder will not permit this, have a chippie / carpenter lined up to do the work and request the floor covering be left or negotiate with the flooring contractor to cater for the raised stage. Optimum stage height is 24 inches (About 2 steps).
Trick : Wood is one of the most abundant resources dissuaded on all building sites. Save a small fortune by collecting as much "Free" wood as possible by Asking not stealing from your and other sites.
Tip 13 –
Achieve an attractive low-maintenance garden with the use of Pressed or Patterned concrete. Concrete has come a long way over the years and can now be made in any colour and any pattern. How about a merbau timber decking look or a paved look or a herring bone brick or cobbled look ? All can be achieved with concrete, removing all future maintenance in the process.
Trick : If you are installing concrete paths round your house after moving in the Termite barrier is rendered void if installed after it is charged with chemicals. Ask your builder not to complete the termite barrier until your path is completed. Alternatively, co-ordinate with the termite company.
Tip 14 –
Damage to doors and drawers can be costly in the long run – especially if you have children. Soft close doors and drawers are damage resistant saving you money over the years.
Trick : Consider ebay for the purchase of the hinge devices. Its often much more cost effective.
Tip 15 –
If you have pets, you need PET SAFE alarm PIR's. Changing your alarm after completion will be costly so make sure you check with your builders and electricians prior to installation.
Trick : If you have a room set aside for an animal, discuss with the installer as its easier to have a separate zone or no pir and use a different device such as reed magnets for doors and windows.
Tip 16 –
Garage door remotes have a habit of dying at the most inconvenient times, so make sure your garage door has a manual switch to avoid being stuck. If looking at home automation such as C-Bus, you cannot automate it without this feature!
Trick : Ask / install a garage door button in the kitchen as well as the garage. We are all lazy at heart and there is no limit to the number of switches!
Tip 17 –
Heating is great during winter, but it doesn't come cheaply. Costing less than a third of the price to run – compared to standard Australian hot air system – hydronic heating (Gas boiler with internal radiators) is definitely worth considering.
Installing a hydronic system is near impossible unless it's done during the build so make sure it's included in your contract prior to commencing the build.
Trick : Place radiators under windows as this is where cold air enters the building. The radiator will heat the air and stop the room getting cold in the first place.
Tip 18 –
With over 30% of heat in a house entering and exiting through your windows, European style double or triple glazing units are definitely worth the investment. Apart from the heating/cooling benefits, they also outperform other windows in terms of external sound minimisation.
Trick : ask the installer to leave the protective plastic on the windows until the home is ready to hand over. Removing paint, dust and rubbish from uPVC windows can scratch them if not done with care and the correct chemicals.
Tip 19 –
Final handover with your builder is usually completed in their offices where you go to sign the documents and receive your keys and warranties etc. However, if you're unable to make it to their offices, you can arrange for the handover to done onsite. By doing so, you will also have the opportunity to perform one last visual inspection.
Trick : Have a second pair of eyes with you. It's a great time to have your independent building inspector as they are trained to spot things you will miss.
Tip 20 –
Want additional shelving in your cupboards or wardrobes? Just ask for them! Standard cupboards and wardrobes are often quite minimal so it's often a good idea to request additional shelving from your builder. Any unused shelving can simply sit on the bottom or be put somewhere out of the way.
Trick : Shoes consume lots of space. Consider half depth shelves just off the ground so you can have one pair on the ground and one above with minimal impact to hanging space!
Tip 21 –
When it comes to wiring, always be prepared! Even if you don't have plans – or can't afford – a cinema room straight away, make sure you PRE WIRE for it. The addition of speaker cables, tv cables etc after construction is a very costly headache so adding ducting with drawstrings during the build is a wise investment.
Trick : If you know you are wall mounting any TV or equipment, get the builder to add additional framing so you have a solid base to screw into. Hanging a TV on plasterboard walls is prone to disaster.
Tip 22 –
Even if you don't want – or can't afford – ducted vacuuming, having the plastic pipes installed anyway will save you in the future, especially if you decide to sell. Getting things installed after the build is complete is a lot more costly than getting them installed during the build, which is why it's always important to plan ahead.
Trick : hunt out a "Kick Board" vacuum point for the kitchen. This is where most mess will be generated and a simple brush into this device saves pulling out huge lengths of vacuum pipe.
Tip 23 –
Don't forget the rubbish? A rubbish bin probably isn't high on your priority list but by integrating a rubbish bin into your kitchen, you will remove the need for an unsightly external one.
Trick : If you have a pantry and think you will put bins there against a wall, invest in a length of clear Perspex and attach to the wall to catch all the splatters from missing the bin. It's invaluable especially with children and wall paint will quickly look terrible but with Perspex you simply wipe clean.
Tip 24 –
To avoid bathroom steam (moisture) in your ceiling or roof space, we suggest you have your exhaust fan ported to the outside of the house. This isn't common for most builders but is definitely something worth considering.
Trick : fans can be ported to several types of extract points. If you want to ensure no cold air enters your property, ask for vents that close if there is now flow of air. This will also stop insects entering.
Tip 25 –
Coloured Mulch, a great way to make your garden look good for minimal expense. However, be warned that this stuff leaches die and colouring when it is wet and can stain whatever hard material it comes into contact with.
Trick : Contain the mulch even if only with a low kickboard. This simple edging will ensure the flow of coloured die runs down into the ground and not have the opportunity to stain other items.
Tip 26 –
Matching paint can be a nightmare. So if you need to touch up the odd scratch after you move in, it's always a great idea to ask the painter to leave ALL unused paint.
Trick : Label each tin with the rooms it is used in so you don't have to think when you have 6 tins of similar shades !
Tip 27 –
Consider adding insulation to every internal wall and ceiling void to help with both heating and cooling within the home. The upfront cost will be returned in savings within just 2 years!
Trick : if a builder is unwilling to assist with this request or is looking to charge a fortune, ask who the insulation provider is and do a deal with them directly.