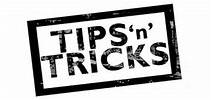 Here at Building Assistance Australia, we've assembled an extensive list of 27, yes twenty seven tips and tricks that will both save you money, and ensure you get the best quality build.
By following these, you'll discover ways to get quality fittings and finishes you wanted without having to pay the exorbitant prices presented in your initial quotation.
You'll have a better understanding of what questions to ask your builder whilst ensuring you get the quality build you signed up for.
Follow the tips and tricks below and we will guarantee you one thing: you WILL save money.
Examples
Tip 1 –
During the building process, it's important to hire an Independent Building Inspector to oversee the build. We stress the word 'independent' as it's their role to act as Police and ensure building standards are to the highest quality. Without an Independent Building Inspector, builders may try to cut corners.
Trick : it's easy to find an Inspectors but hard to find a good one. Luckily we've found them for you. Check out the Inspectors section for our list of the best.
Tip 2 –
Try to be on site daily – weekly as a minimum – and ensure you book it with the site supervisor at a time that suits YOU. No matter how many times you request entry to the site, your builder CANNOT LEGALLY REFUSE YOU ENTRY.
Trick :Find out when the builder has their "Office day", they all do and use the information to try and book around it as it better guarantees your requested slot. However, this knowledge also allows you if you get into a disagreement with them at any point to insist you meet when you know it inconveniences them or simply understand and let them know you are trying to work with them by avoiding these days!
If you are want to see more content then Please signup or Login for premium membership plan