Why should I hire an independent building inspector?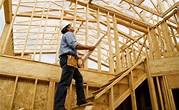 Your home is one of the most expensive purchases you're likely to make. So when it comes to the build quality of your new home, it's wise to seek the advice of an industry expert.
A independent building inspector will work on your behalf to uncover and identify any issues throughout the building process so they can be fixed before they're covered up by the next stage – and well before you finalise any invoices!
Another very good reason to hire an independent building inspector is that they are working for you – not someone else. Even though the council and the builder both have their own inspectors, they are looking out for their own interests. What's more, many building site supervisors are tradies who have simply transitioned from the tools to a supervisor position. This gap in skills has also been exacerbated ever since the government abolished the formal qualifications required for such positions.
So the short answer is DON'T RISK IT – hire an independent building inspector.
A unique discipline

The construction industry is governed by many rules, regulations and laws – which is why it takes a uniquely skilled individual to navigate it. Any building inspector worth his or her salt will have undergone extensive, ongoing training to learn the ever-changing laws and governance advice specific to the state in which they operate.
A fully trained building inspector can identify non compliance with building codes at a glance, advise of the exact relevant paragraph in the building code and articulate to the builder (and you) what is wrong, why it matters and what should be done to rectify the issue.
My build is with a major builder so I don't need an independent inspector right?
Building with a well-established brand or volume builder doesn't always guarantee quality. A quality build is only as good as its tradespeople and subcontractors – and even then they have the weather, their fitness/health and emotional stresses to contend with.
Some of the common issues we've found as a result of the above include:
Poor Frame (split wood, wrong dimensions, poorly fastened, not square)
Poorly installed insulation (if any!)
Plumbing leaks
Gas exhaust too close to AC intake
Bowing Roof (broken roof trusses or wrong roof trusses)
Poor gutter installation
Using your own building inspector
It is your legal right to select and use your own building inspector. Any builder that tells you that you can't engage your own inspector is breaking the law, and you should not progress with that builder.
Out of professional courtesy and respect for your builder, write a formal letter informing them that you have appointed a building inspector as your agent.
If your builder has put in a clause in the contract saying that you cannot use your own building inspector, this is illegal. You can have that clause struck out – see Unfair Contract Terms.
It is also wise to have your contract reviewed by a solicitor. Building Assistance Australia has negotiated a fixed price for this service – you can find the details in our Legal Section.
A typical independent inspector will look for and report on the following…
Surface grading & drainage issues
Insufficient or improper site drainage will be very apparent to your building inspector. For example, if the surfaces that surround your property have suffered degradation, water draining will be affected, which can damage the slab. In worst case scenarios, drainage issues have been known to completely undermine the entire foundation.
Frame issues
Some of the most notable and common frame issues include split noggins, frame level, incorrectly located frames to plans, incorrectly installed or fastened frames/windows/doors, heights & dimensions, floor truss spacing/fixing/levels, roof truss spacing & completeness, frame wrap compliance, and wall & ceiling insulation compliance and fitting.
Roof
There is a myriad of things that could go wrong with the roof, and it's often a case of hasty installation, inexperience, and dealing with new resources. Some of these issues include roof level/fitting/look/compliance, gutter installation/fall/compliance, poorly installed or damaged tiles, and drainage & gully issues.
Electrical issues
As the electrical industry is regulated separately to the building industry, inspectors generally don't include detailed electrical issues on their reports. They do, however, note very obvious failures, poor workmanship and bad practices. If you wish for an independent electrical inspection, see our Electrical Suppliers section.
Structural concerns
If there are any structural concerns, your building inspector will detail them in their report. These include foundation, frame, walls, door headers, window framing, floor joists and other structural issues as identified in other sections.
Brick veneers and rendered elements of a property are prone to poor workmanship; but as this is a common issue, your building inspector will pay particular attention to this industry trouble area.
Plumbing
Like electrical work, plumbing is also regulated by its own industry. With that in mind, your building inspector will still identify and note any incorrectly fitted piping, waste line issues, as well as general damage.
General build & site condition
A building report should include a general overview of the property, noting the overall condition, any broken fixtures, damage to painted surfaces/tiles/carpet/appliances, and any other generic issues such as the state and security of the building site.
Generally, independent building inspectors are engaged for the following stages / services
Pre-Pour / Base Inspection
Slab Inspection
Frame Inspection
Pre-Plaster/Lock up Inspection
Post Lock up/Fixing Inspection
Waterproofing Inspection
PCI/Final Inspection
Pre-Purchase Off the Plan Inspection
Post Handover/Maintenance Inspection
Renovation/Extension Inspection
Re-inspections
VCAT Report
Pricing
| Inspection / Stage | House or Unit (1-2 Bedrooms) | House or Unit (3+ Bedrooms) |
| --- | --- | --- |
| Pre-Slab / Slab Stage Inspection | $350+GST | $380+GST |
| Frame Stage Inspection | $350+GST | $380+GST |
| Lock-Up / Pre-Plaster Stage Inspection | $350+GST | $380+GST |
| Pre-Completion / PCI Stage Inspection | $380+GST | $395+GST |
| One off Payment for all 4 Stages (10% Discount) | $1,287+GST | $1,381+GST |
| Post Completion / Post Handover Issue Inspection | $350+GST | $380+GST |

BAA Foundation inspection report