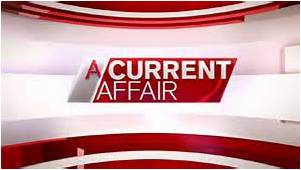 Building Assistance Australia is designed to assist all on the journey of home or investment ownership. Our FREE service will find your land, assist you choose a home design, assist you to obtain finance and even arrange the conveyancer for the legal stuff. There is no other FREE organisation providing this service in Australia ! Remove the stress from buying your home and let us do it for you. No face to face necessary, every aspect of the journey can be done from the comfort of your own home !
For a FREE consultation, please complete this simple CONTACT ME form.
Our website clearly identify all issues and challenges connected with building a new home and smooth the path by clearly articulating the process of building along with all the specific information concerning nuances builders will generally not volunteer, the issues that regularly surface and offer solutions, tips and tricks as well as services to both reduce stress and cost of the overall build.
Indeed, if you sign up to all information and services available on this site we guarantee you will reduce your overall spend and stress levels whilst delivering a build quality higher than most will ever achieve by working directly and solely with a builder.
The site was constructed as a result of a very poor experience by the founders which resulted in a building site shutdown for months, legal battles, bills galore and A Current Affair filming that never got to air as the builder suddenly wanted to settle ! Our aim is for you to avoid this level of dissatisfaction and interruption in addition to providing you with the tools, knowledge and contacts to save a small fortune whilst achieving your dream house with minimal surprises, unforeseen costs & stress.
Our content has been designed to put the more legally focused content available from the regulatory bodies into a language that the general public can understand and associate with whilst being correct, true and as helpful as possible, complementing the more legally focused information available throughout the WEB.
LET BAA GET YOU IN YOUR OWN HOME!
The first step to building your very own home starts with a complimentary consultation. 
Book yours now by completing the short form below!
First Name                      
Surname        
Mobile No.     
Email               
Max Budget   
Finance Pre Approved ?
Please select all that apply below
Investor      First Home Owner    
I need an Independent Finance Broker
I need a Conveyancer      
I need to choose a Builder – Design

Other info to enable BAA to assist ?