We've all found ourselves without the luxury of running hot water – and we all know just how much it can throw out daily routines and wreak havoc on our mood!
Just like your home's air conditioner, conducting safety checks or maintenance is not only dangerous, but illegal if you're not a registered plumber.
If you would like a registered professional to check or service your gas appliances, click here for a free quote.
Regular Maintenance Matters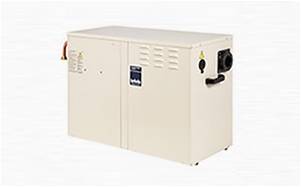 Your heater/hot water system needs to be serviced once a year – just like your car and air conditioner. Failing to do so can not only reduce the performance of your system, but can lead to other issues like leaks which can be a drain on the hip pocket. In worst-case-scenarios, it could even begin to leak deadly carbon monoxide.
By scheduling regular, comprehensive safety checks, you can ensure the continued health, efficiency and operation of your gas appliances. A professional Gas Safe engineer has the knowledge and experience to carry out a full inspection of the appliance to check that it meets current safety regulations. They'll also test the pressure & ventilation, and tell you about any possible issues.
Boiler problems that require immediate professional attention: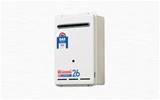 Low boiler pressure
A leaking boiler
A boiler not igniting
A boiler making a banging noise
No hot water being produced
Controls not working correctly
Central heating not firing up
Central heating leaks
Common Gas Appliances:
Ducted Gas Heating
Ducted Gas Heating comprises a heating unit which is connected to a series of outlets via a system of ducts. The outlets and ducts are strategically placed throughout your home, either in the floor or the ceiling. Operation and temperature setting (whole house & individual rooms) is done via a wall controller.
Water Boiler
The most important part of your hot water system, the water boiler is like a big fire that has a continuous supply of natural gas streaming into it. Hot water is generated via a valve that lets gas into a sealed combustion chamber in the boiler where an electric ignition system sets them alight. The gas jets play onto a heat exchanger connected to a pipe carrying cold water. The heat exchanger takes the heat energy from the gas jets and heats the water to around 60°C (140°F) and the hot water is generally stored in a tank ready for use.